Here you will find resources for other lactation or health care professionals and other accomplishments from the BABE team.
Past and Current BABE Presentations
Please contact us for speaking engagement availability.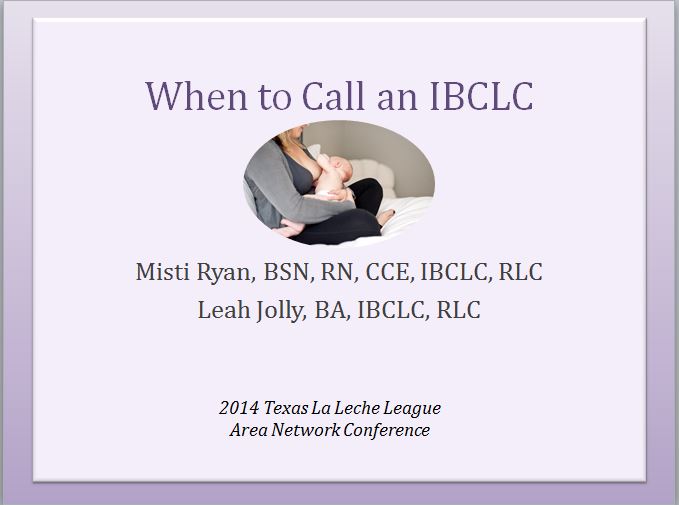 When To Call an IBCLC
Are you ever confused as to how to help a mother who presents with an unusual concern? Learn guidelines to help determine when and whom to call.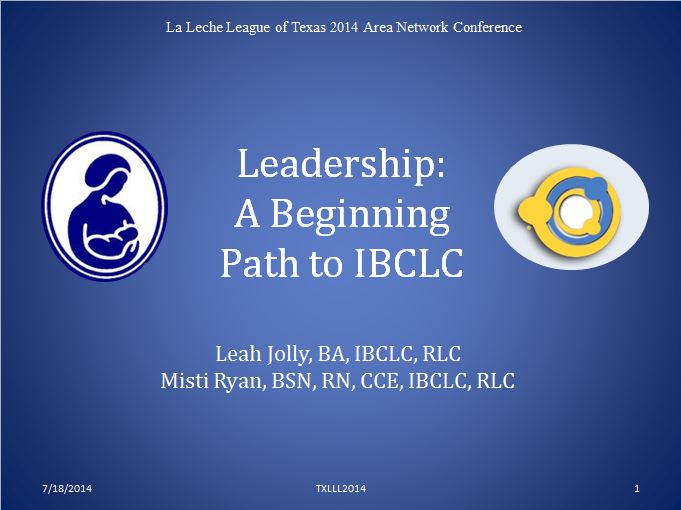 Leadership: A Pathway
Are you interested in taking your help to moms and babies one step further? Learn pathways to becoming an IBCLC and tips for balancing your IBCLC work with your LLL work.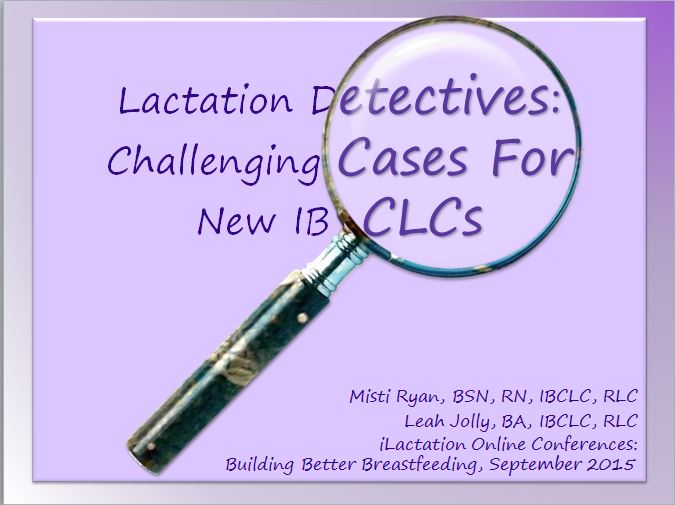 Lactation Detectives
As an IBCLC, you will encounter a variety of consult situations regardless of the setting you work in: Some moms and babies may only need help with basic lactation management such as engorgement, low weight gain, pumping and latch assessments. However, you won't escape those consults that make you want to drop your jaw or scratch your head and leave you speechless. These experiences may test the limits of your confidence and knowledge. This talk will equip you with skills to gather evidence and unleash your inner detective to bring about a positive outcome for mom and baby.
How Employers Can Support Breastfeeding Employees
In this short presentation, we will discuss characteristics of breastfeeding friendly employers and our role in promoting mother friendly worksites.
From The Ground Up
Building your private practice business may seem daunting. Resources and information specific for beginning successful IBCLC private practices are limited. In this presentation you will learn steps specific to IBCLCs that are needed for building a strong business foundation, uniquely branding your practice, and customizing marketing strategies to your audience.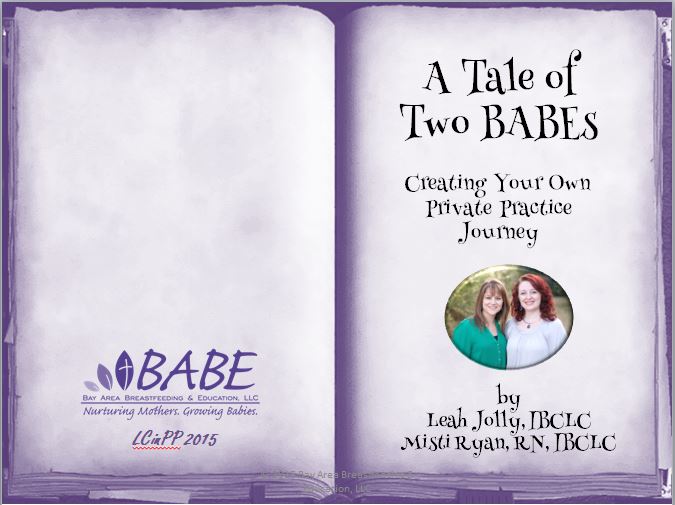 Pump It Up
Anyone who supports breastfeeding mommas knows that breastfeeding can be challenging. Add that to the newness of a tiny little person, and it can feel like everything is magnified. We answer questions about breasts and nipples, pee and poop, weight, newborn rash, medications and more. Questions about pumping frequently come up as well and not just from moms returning to work. In this presentation, we will discuss reasons why moms pump, pump tips and pump technique, and alternative feeding methods for babies who are not directly breastfeeding or who are feeding both at the breast and with a bottle.
Engaging Your Audience with Social Media
Social Media can enhance your overall purpose to support breastfeeding mothers and their babies. Discover why social media is important to your audience and how to reach and build a network that connects your Group with your community of followers.